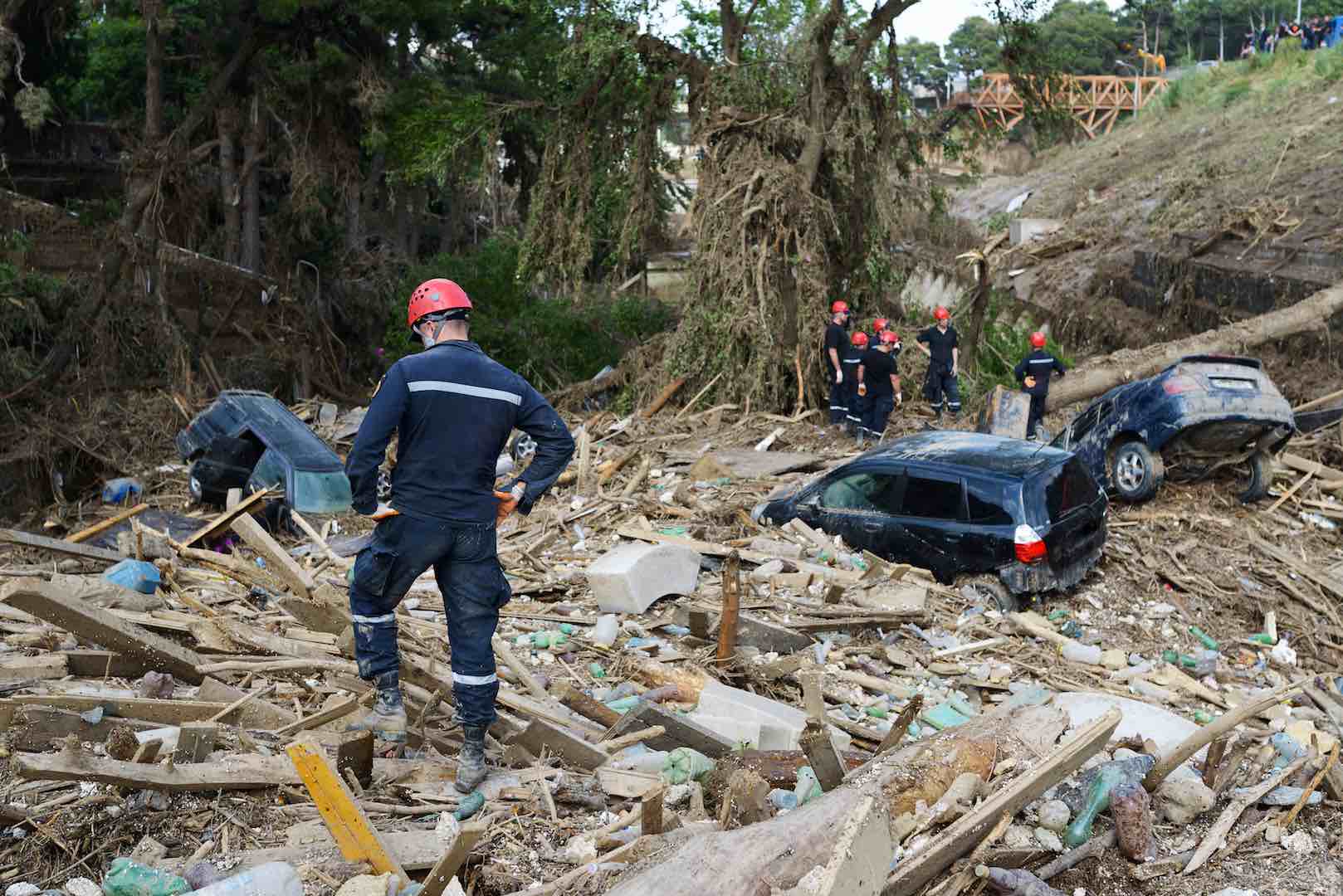 Hurricanes are on the rise. Over the past century, scientists have recorded increasing ocean temperatures from 1 – 3 degrees and, according to CNN, warmer oceans lead to stronger, more destructive hurricanes. And more of them.
Since it's your job to pick up the pieces, we see a lot of work in your future.
You and your cat adjusters need a cloud-based claims management system that can not only outlast the weather, but also streamlines the claims handling process so you and your field adjusters can move through a large volume of claims faster and with more accuracy.
Storms Rising, Waters Rising, Pressure Rising
Not only have ocean temperatures gone up over the past century, sea levels have increased by 7 inches. According to the National Climate Assessment report released in 2014, these changes have resulted in increased intensity, frequency, and duration of North Atlantic hurricanes over the past 30 years, and recent decades have resulted in more Category 4 and Category 5 hurricanes in North America than ever before.
In essence, your business has been seeing a lot of intense hurricanes lately… and you're only going to see more.
If you've had cat adjusters stationed along the path of destruction, you've probably already suspected that Harvey and Irma broke a few records of their own, but reports verify that:
Irma was the strongest Atlantic-basin hurricane ever recorded outside the Gulf of Mexico and Caribbean Sea
Harvey dumped a record 51" (~1.3 meters) of rain across Texas and Louisiana over the course of 6 days
Irma was the longest-lasting Category 5 hurricane ever recorded, lasting three full days at Category 5
Never before have two Category 4+ hurricanes made landfall in the continental U.S. in the same year
Irma maintained winds of 185 mph (~297 kph) for a total of 37 hours, which was the most ever for a storm
Worsening weather makes your company much, much busier, which means you and your cat adjusters need to work faster than ever before. Unfortunately, increased speed when handling claims results in increased errors – but in today's competitive market, your claims handling business can't afford to make any mistakes.
You need claims management software that increases employee efficiencies through handheld mobile access to maximize efficiency when claims volumes peak during catastrophic storms.
Storms and Your Claims Handling Business: A Complex Relationship
Many insurance claims handling businesses that rely on catastrophe adjustment for revenues hold a complex relationship with storms. On the one hand, storms bring large volumes of work and increased company profits, but they also bring trouble and heartache to claimants, and you know that your field adjusters' 18-hour days and sleepless nights can only go so far to remedy the senseless damage.
With so much to do and so little rest, cat adjusters without mobile claims management software tend to lose track of critical documentation, such as handwritten notes or printed files. Lost documents lead to hard-to-close holes in damage reports and claims documentation, which wastes your adjusters' time trying to track down the lost details.
When claims close slowly, you may think it's your adjusters' problem, but high-volume workloads combined with low-velocity closures lead to unhappy clients. You can't afford unhappy clients. Especially now.
Stay On Top of Your Workload with Web-Based Claims Management Software
In stressful situations, you need stress-free online claims management software that helps you:
Save valuable time and reduce manual errors by streamlining the claims handling process
Provide mobile instantaneous claim assignments and file uploads
Enable true anywhere, anytime access from any handheld device
Easily scale your operations, manage, search, star rate, and track all active and potential adjusters, including skills and certifications
Create automated workflows with automatic system notifications and alerts
Maintain and access lists of key contacts across the nation
Encourage seamless, secured client communication and file sharing
Track employee performance through custom claim performance audits
Increase market share with a constantly evolving feature set that doesn't cost extra
Rise above the Maelstrom with Cloud-Based Claims Management Software
For nearly two decades, Virtual Claims Adjuster has helped claims handling businesses of all sizes, from growing companies to the largest in the world, better meet their needs for streamlined claims management anywhere and anytime.
If your company is looking for a solution that helps you increase your bottom line by assisting your busy, exhausted cat adjusters close claims faster and more accurately—direct from their location—Virtual Claims Adjuster can get your company set up and operational with online claims management software in as little as 12 hours.
Request your free online software demo of Virtual Claims Adjuster, followed by complimentary hands on access to your own private demo account.
Email: sales@virtualclaimsadjuster.com
Tel. North America: 416.855.9317
Tel. United Kingdom: 0121.270.6531
Website: www.virtualclaimsadjuster.com