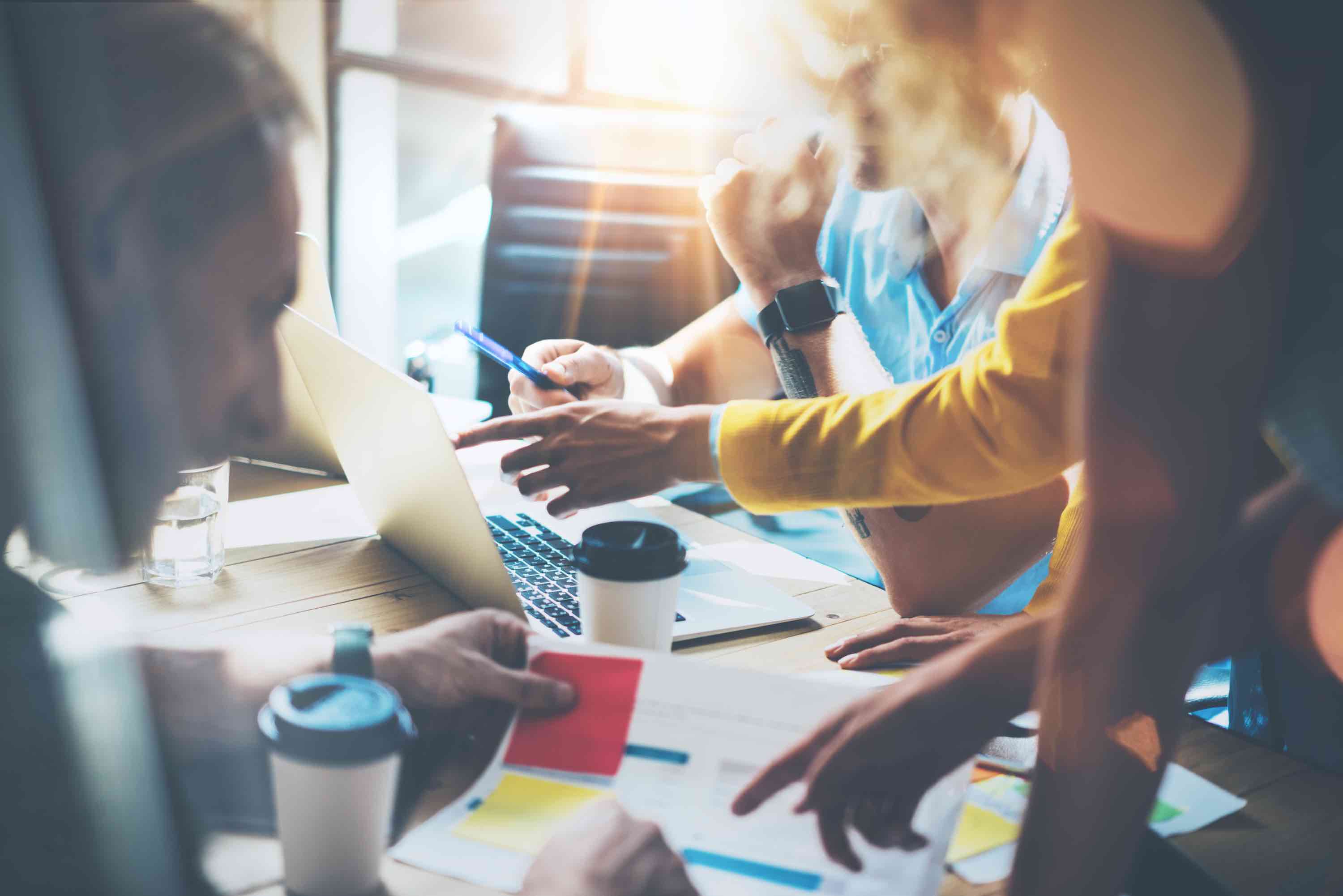 As a part of the Virtual Claims Adjuster development process, we first took on the task of researching the insurance claims industry in order to determine which direction the industry was headed. Our goal was to determine how to best assist companies who wanted to move their businesses forward, however during this research we found several very interesting facts.
The companies we spoke to were essentially operating in the same way that they had 20 years ago with some very subtle differences . Typewriters were missing from desks and had been replaced with computers, fewer offices used sticky message pads as they had upgraded to voicemail, and everyone now had cell phones to keep in constant contact with the office. As we said the differences were subtle.
The manner in which claims were dealt with had not changed
Business owners still faced the same challenges they faced years ago when it came to business management tasks
The services the adjusting firms offered to their clients had not changed
All the inefficiencies and manual errors still existed due to a lack of claims technology or poor implementation or the tools in place.
We were shocked that in today's age, an entire industry, with the exception of those large enough to have the budget to be "forward thinkers", had not taken advantage of technology to make their business more efficient and profitable.
The fact that insurers had spent millions of dollars automating processes and building custom internal systems to become more efficient had not even shaken this industry who had been so true to their past practices. In the past ten years business from all over the spectrum have used technology to not only make themselves more efficient but more marketable to their clients. In some cases entire new business models emerged thanks to the technology available today.
After reviewing several market research papers, conducting various interviews and focus group discussions it was very evident that insurers had been craving a more agile approach to claims handling. The issue was that the adjusting firms had not kept up with technology and could not offer the services that insurers craved. It was painfully evident that Insurers were very aware of recent studies which indicate that future claims systems will mean a more efficient handling process, a more effective and timely service and in the end, will save them money by streamlining the claims process.
The term that often gets overlooked is ROI or Return On Investment. ROI can be calculated in various different ways but the most basic approach is to compare the cost of the product against the gains that it will provide. If a software solution was to cost $100.00 and the savings in time were to provide the company with a $200.00 positive gain, then the decision is easy. The question becomes how to calculate the positive gain as business is rarely this clear cut. Some questions to think about:
What do you pay your staff?
Which repetitive tasks do they waste time on?
What would it cost to analyse your business and figure out how to optimize your processes?
What would a new client who was technology driven be worth?
How much time do you spend managing your business? and what is that time worth?
Are there any manual errors that are currently made in your current process?
What would it cost you to design and construct a claims system from the ground up to resolve these issues?
Questions such as these will help you begin to determine how to calculate your ROI. So often companies review products or services based on the minimal costs that are associated with them, rather than by what they can gain by implementing it.
Today, with the introduction of Virtual Claims Adjuster, various adjusting firms are experiencing rapid growth as their clients learn what they can offer. Adjusting firms can now offer their clients the ability to stay informed thanks to the secure claims portal along with an advanced toolset to ensure quality services that cannot be matched by their competition. Business owners now have the ability to manage their company as if it were a stock portfolio, predicting trends, managing performance data. Adjusters have the ability to be more productive than ever before, accessing claims information remotely, setting up diaries, time logs, file notes, on-demand claims information and automated system alerts.
It is understood that eventually all companies will move forward with some form of claims processing software. The question that remains is which adjusting offices will lead the curve and realize the benefits, and which will follow long after and pick up the crumbs that their competition has left behind. This process is not new to business, in fact it is as old as business itself. We challenge you, the reader, to look at your secretaries desk and ask yourself; Why are they still not using typewriters? Not that long ago the internet itself did not even exist and it was a far fetched dream to have an endless stream of information at your fingertips.
We would be more than happy to help you become more efficient or at least review the possibilities with you. We are not a sales driven company, we are a solution driven company. We view our clients as partners who help us to continue to make Virtual Claims Adjuster the new standard in claims management software, and in return we offer our clients the ability to lead the curve, offering their clients a service which their competition cannot offer.
Click here if you'd like to provide feedback to the author or click here to get a closer look or obtain more information on Virtual Claims Adjuster.